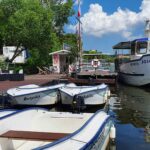 In addition to the traditional fishing boats you can rent for example motorboats or a party barbecue boat – only in our place of business at Smichov! From our Smichov port you can discover 8km of the river from the centre of Prague through the Vysehrad rock and Barrandov terraces to the edge of the city in Modřany. https://youtu.be/na6lDN1ANGs
více
---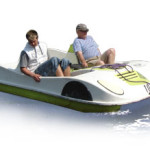 Classic and very popular activity on Vltava River in the centre of Prague. You can find our pedal boats on our place of business in Prague – Old Town.
více
---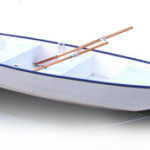 Fishing boat is perfect for the calmer shorter trips. However it can be also used for fishing thanks to its construction.
více
---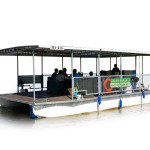 Two-floater boat with blue-white canopy, table, sunbeds, grill and the anchor suitable for non-traditional lunch or dinner on the water.
více
---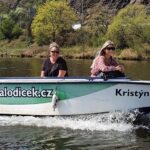 The most popular boats in our rental are motorboats. One motorboat fits up to 5 persons!
více
---